When I was growing up, Proper Mother impressed upon me the importance of taking "hostess gifts" or "bread and butter gifts" when I visited someone.
This is Instance #872 where Proper Mother was right.
What is a hostess gift, really?
Better yet, what is a bread and butter gift?
A hostess gift is a little present to express your gratitude at being invited to someone's home, like for a party. A bread and butter gift is the same idea, but is generally a little more substantial and expresses gratitude at being invited to stay overnight at someone's home. (Overnight event; beach house, etc.)
This sounds fancy. What are some ideas?
I agree. It does sound fancy. But it certainly doesn't have to be. In all honesty, bringing "a little something" to say thank you is a timeless expression of good manners. And, as gifts usually are, pretty darn welcome from the recipient.
Since we are heading at breakneck speed into the holiday season, here are some ideas for hostess gifts that I like and would happily give.
1. Wine.
Decoy Cabernet, 2010 (2009 also rocks), available here.
Proper Mother might turn her nose up a smidge at the thought of giving alcohol as a gift. She's pretty old school (not that there's anything wrong with that!). I, on the other hand, have no such reservations, so long as the gift is, well, nice.
Another gift that would likely be well received:
I am not a gin drinker, but even I know this is the stuff.
2. Food.
I am headed straight to World Market to get some of these ginger snaps from Sweden, by the way. Also, the tin is awesome and they would make a lovely hostess gift.
I would also not decline a gift that looked like this, perhaps accompanied by an espresso cup and saucer? Yes, please.
3. Flowers.
The eternal hostess gift is flowers. I am a big fan of buying a few stems of whatever is fresh and in season, thus enabling the hostess to do some effortlessly chic flower arranging. Something like this:
4. A fun house "thing."
Like these coasters. I heart them.
Or these "I'm so worldly" wine glass charms. I heart them, too.
4. Something for the kiddos.
It's time for us to start reading this gem to Proper Toddler. Why not give it as a gift?
I am a big fan of Jan Brett's illustrations.
Also, this new addition to the Christmas books is pretty awesome: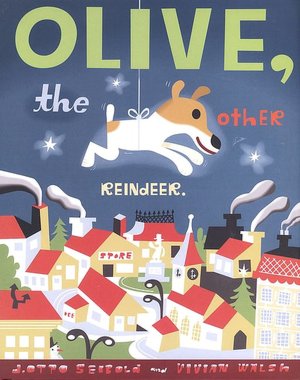 I guess it's pretty clear that I'm gearing up for the holidays around my house, isn't it? Would it be wrong to admit that I'm also already listening to Christmas music? (I think not.)
Hope there is some jingle bell rock in your life soon.
Ta ta for now,
Proper Paige